IPC Staff
Patrick W. Kelleher
Director, Inland Personnel Council
Patrick Kelleher's career in public education spans over thirty-five years. He served as a high school English/journalism and social studies teacher prior to his lengthy administrative career as a principal at the elementary, middle and high school levels, as well as service as a central office administrator. In addition to being the recipient of numerous professional and community leadership awards, he worked with the stakeholders of two regional high schools to achieve California Distinguished School designations. In 2007, Mr. Kelleher accepted a position with the Riverside County Office of Education's (RCOE) Personnel Services Division. In 2011, he retired from RCOE as the Executive Director of Personnel Services. In retirement, Mr. Kelleher has served in numerous interim administrative assignments within the Inland Empire, primarily in the area of Human Resources. Mr. Kelleher received his B.A. and M.A. degrees from California State University, Fullerton. He is a former member of IPC and served on the IPC Advisory Board while serving with RCOE.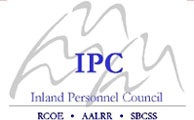 Mara Gallegos
Assistant, Inland Personnel Council
Mara is new to IPC and the firm. She is enjoying the opportunity to meet the HR Administrators in both counties and learn about the administrative side of public education. She is a recent graduate of Pitzer College and looks forward to working with IPC member districts. She is available to assist IPC members with any questions they may have!